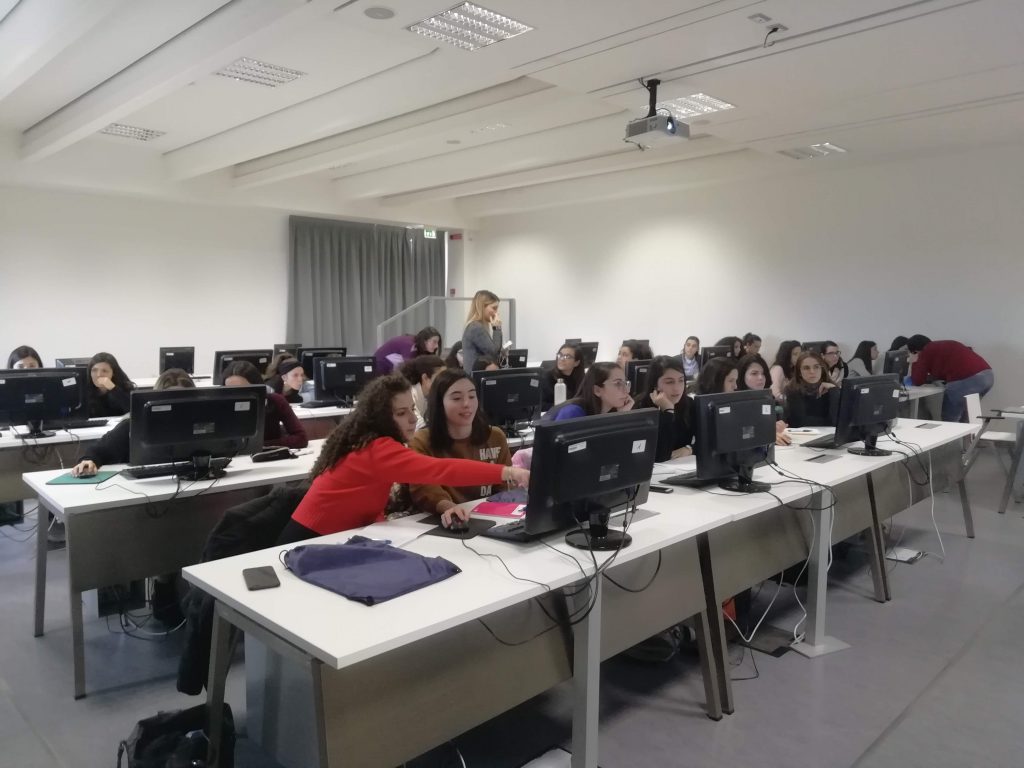 For the fourth consecutive year, the International Day of Women and Girls in Science comes back in Cagliari. The initiative is celebrated on 11 of February in many cities of the world and it is promoted by the United Nations Assembly to promote gender equality in society and science.
In Cagliari, the event is organized by the Physics Department of the University of Cagliari and the Cagliari Section of the National Institute of Nuclear Physics (INFN), in collaboration with the Astronomical Observatory of Cagliari, the National Institute of Astrophysics ( INAF), the Institute Officine Materiali (IOM) of the CNR and the association Laboratorio Scienza.
The activities will take place on Tuesday 11 February at the Cittadella Universitaria of Monserrato. Also this year, the entire Faculty of Sciences of the University of Cagliari is involved, in particular the courses and Departments adhering the Piano Lauree Scientifiche program: Biology and Biotechnology, Chemistry, Physics, Geology, Informatics, Mathematics and Environmental and Natural Sciences.
For the occasion, the University will host about 300 students from high schools throughout Sardinia.
The program of the day will start with the intervention of the Magnificent Rector of the University of Cagliari, Maria del Zompo and with the one of Susi Ronchi, president of Corecom and founder of Giulia journalists Sardinia.
Then, Clara Silvia Roero, President of the Center for History of the University of Turin, will present "Agnesi and mathematics. The European success of its "analytical institutions".
The Cagliari section of the National Institute of Nuclear Physics participates with its (female) researchers with two different laboratories in particle physics.
At the end of the activities, the students will present their work done to the other groups and will participate in a live call with the scientists of CERN, in Geneva.
More information and the complete program of the event are available at the following link (italian only).
You can watch what happened in the last edition by clicking here.